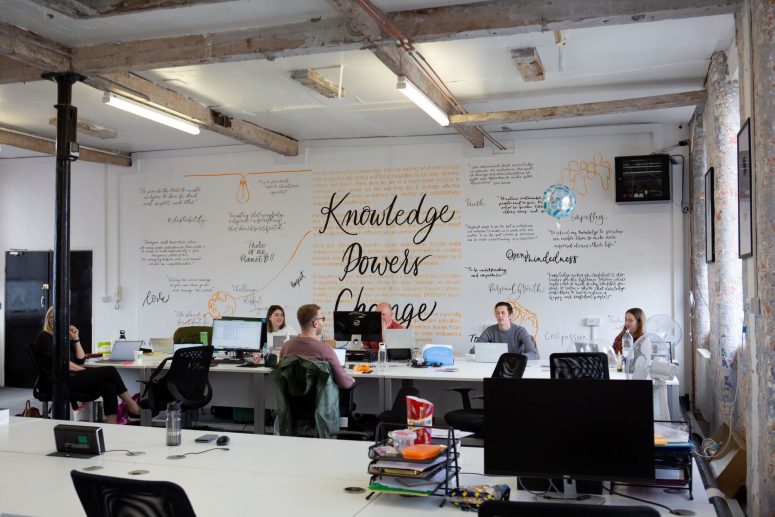 In the dynamic world of business, success is often not just about what you know, but who you know. Building strong professional connections can open doors to opportunities, collaborations, and growth that might otherwise remain hidden.
That's where the choice of office space becomes crucial, and Nottingham is emerging as a prime location for businesses seeking to thrive.
Nottingham: Where Opportunity Meets Talent
The city of Nottingham, with its rich history and vibrant present, offers a unique backdrop for businesses of all sizes. Nestled in the heart of the East Midlands, Nottingham has been a hub of innovation and commerce for centuries. Today, it continues to be a city where opportunity meets talent, making it an ideal place for establishing and growing your business.
Office Space in Nottingham: A Gateway to Networking
One of the key factors that sets Nottingham apart is the abundance of networking opportunities it provides. Whether you're a startup looking to connect with like-minded entrepreneurs or an established company seeking strategic partnerships, Nottingham has it all. And it starts with the right office space.
Our office space in Nottingham is strategically designed to foster collaboration and networking. Here's how:
Proximity to Neighbouring Talent
Location matters. Our office spaces are strategically placed to provide you with access to the abundant talent pool in Nottingham. Being in close proximity to other businesses and professionals means you're in the heart of the action.
It's not just about sharing a physical space; it's about sharing ideas, insights, and expertise.
Diverse Business Ecosystem
Nottingham boasts a diverse business ecosystem. From tech startups to creative agencies, healthcare innovators to financial experts, you'll find a wide range of industries and expertise here.
This diversity opens up endless possibilities for cross-industry collaborations and partnerships.
Networking Events and Communities
Our office space in Nottingham also connects you with the local business community. Nottingham is home to numerous networking events, meetups, and business support organisations.
Whether you're looking to attend industry-specific conferences or join business-focused communities, you'll find ample opportunities to expand your professional network.
Supporting Your Business Growth
Networking is just one piece of the puzzle. Our office space in Nottingham is also equipped with modern amenities and a professional atmosphere, making them ideal for productivity and growth.
From high-speed internet to well-appointed meeting rooms, we provide everything you need to focus on your business while enjoying the benefits of a thriving professional network.
Join us!
In the world of business, success often depends on the connections you make. Office space in Nottingham offers more than just a place to work; they offer a gateway to a vibrant business community. Whether you're an entrepreneur seeking your next big opportunity or a company looking to expand its horizons, Nottingham is the place to be.
Join us in this dynamic city, and let's build your business connections together. Your next success story might be just a handshake away in Nottingham's bustling business scene.