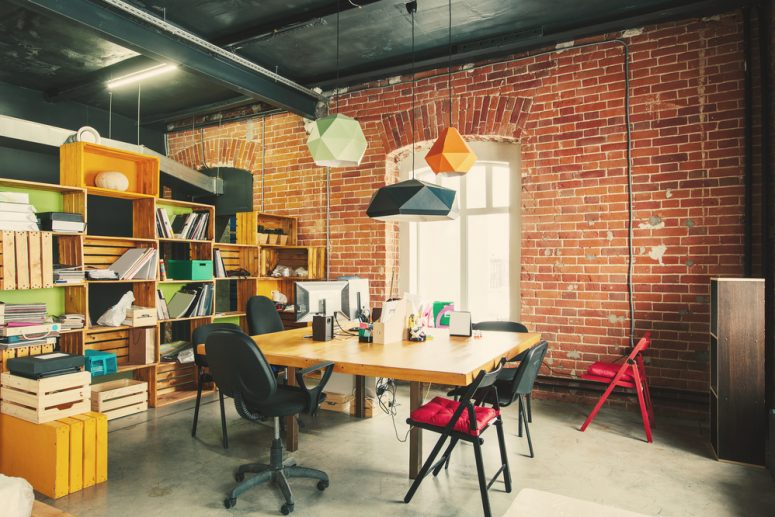 Nottingham has a thriving business community, excellent transport links, and a variety of cultural attractions, making it an ideal location for professionals seeking a flexible, collaborative, and cost-effective workspace.
It's no surprise that shared office spaces are gaining popularity in Nottingham, given the numerous benefits they offer to professionals seeking networking opportunities, cost savings, and a sense of community.
A shared office space, or coworking space, is a type of workspace where professionals from different companies or industries work together in a shared environment.
Unlike traditional office spaces where employees work for the same company in a fixed location, shared office spaces are designed to meet the needs of professionals who require a flexible, collaborative, and affordable workspace.
Are you looking for office space Nottingham? Get in touch with Oldknows Factory today.
What are the advantages of hiring a shared office space in Nottingham?
Flexibility
A key benefit of utilising shared office space in Nottingham is the provision of a flexible and cost-effective alternative to conventional office spaces.
Shared office spaces offer short-term contracts as opposed to traditional leases, enabling businesses and professionals to adjust to changing circumstances and needs.
This is particularly advantageous for small businesses, start-ups, and freelancers who may not have the resources to commit to long-term leases or high overhead costs.
Amenities
Apart from flexibility, shared office spaces provide considerable cost savings compared to traditional office spaces.
They typically offer shared amenities such as high-speed internet, printers, and conference rooms, which are accessible to all members of the community.
Through resource-sharing, members can reduce equipment and maintenance costs, as well as other expenses that come with using traditional office spaces.
Community-based feeling
Shared office spaces offer networking opportunities for professionals from diverse industries. By working alongside others, members have the chance to establish connections, share ideas, and collaborate on projects.
The office space exudes a warm and inviting atmosphere, permeating the air with a palpable sense of community. As you step through the doors, you're greeted by an open, light-filled environment adorned with vibrant plants and cozy seating areas. The sound of friendly conversations and collaborative discussions resonates throughout the space, as individuals from various backgrounds come together to work and share ideas. Here, the sense of belonging is nurtured through social events and gatherings, where colleagues forge meaningful connections and friendships. Collaboration is not only encouraged but celebrated, as the office boasts shared workspaces and common areas designed to facilitate spontaneous interactions and knowledge exchange. From the communal kitchen where people gather to share meals and stories, to the comfortable breakout spaces that inspire creativity, this office is more than just a place of work—it's a supportive community where individuals thrive and grow together.
This can lead to new business prospects, partnerships, and other benefits that can help businesses expand and prosper.
Save some pennies!
The cost of shared office spaces is less than that of traditional office spaces due to their flexible and scalable nature, shared amenities, shared services and support, and convenient location.
By reducing the overall cost of workspace, shared office spaces enable businesses and professionals to allocate resources to other areas of their business, such as marketing, product development, and customer acquisition.
Explore Our Office Spaces
The Oldknows Factory exudes industrial charm and unique style. It's the perfect choice for young professionals, entrepreneurs, and established businesses seeking opportunities to expand.
This inspiring Nottingham landmark, a former lace factory, offers a wide range of facilities and amenities to boost your productivity.
With several open communal areas, you can build your office culture and establish a relaxed, modern atmosphere shared by all tenants.
Regardless of your business size, from start-ups to medium-sized companies and enterprises, we offer office space in Nottingham that suits your growing needs and helps you thrive.
Book your office space tour today
Offering flexible contracts, 24/7 access, shared amenities, and high-speed internet, why not make it your workspace? We handle all aspects of your office space, allowing you to concentrate on running a thriving business.
Although renting office space in Nottingham may seem like a complex process, we make it simple and straightforward. To get started, all you need to do is reach out to us, and we will handle the rest.
To arrange a tour, simply send us an inquiry with your details, and we'll get back to you promptly. Alternatively, you can call us during business hours on 0115 697 1057, and we'll schedule a date and time that suits you best.
Once we determine the size of the space you require, we can proceed with the process.