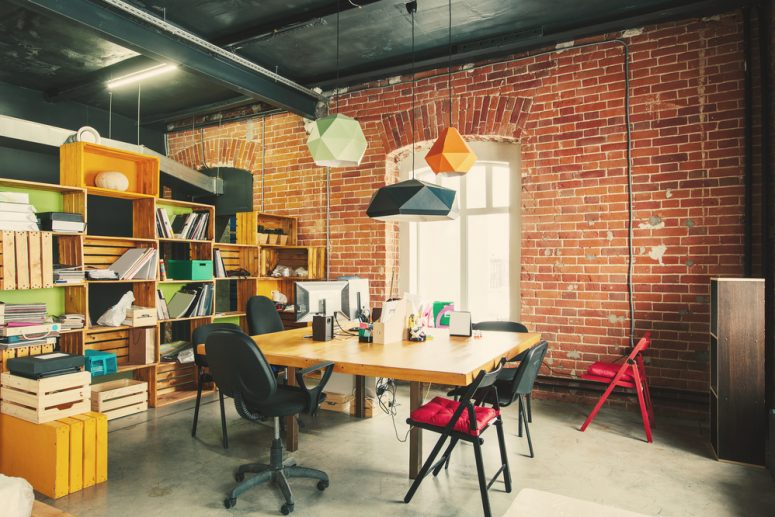 Looking for office space Nottingham? Look no further than the Oldknows Factory. This iconic building boasts a range of amenities and facilities designed to enhance your productivity.
With communal areas that promote a modern and relaxed office culture, you'll have the opportunity to connect with fellow tenants and build a vibrant community. Whether you're just starting out or looking to expand, we have a space that can accommodate your growing needs and help you thrive.
From shared workspaces to private offices, Oldknows Factory has something for everyone. So why wait? Make Oldknows Factory your new home for business success.
How We're Different to The Average Office Space
When looking to upgrade your current office or searching for a new office space for rent in Nottingham, it's important to consider the amenities that you and your team will need to perform at your best.
In today's workforce, employees are seeking office spaces that prioritise their wellbeing, happiness, and morale. With the average person spending a third of their life at work, it's no wonder that many organisations are relocating to find modern office spaces for rent in Nottingham that meet these expectations.
From open-plan kitchens and coffee bars to game areas and beanbag stations, employers are recognizing the value of providing spaces for their employees to unwind. However, there are also amenities that can boost productivity, such as on-site gyms and other facilities that promote an active and healthy lifestyle.
Equip your shared areas with amenities like pool tables and air hockey or create a tranquil workspace as an alternative. Boost the motivation of your employees and foster a collaborative community that may lead to new innovative partnerships.
By prioritising the needs of your employees, you can create a more positive and productive work environment that benefits everyone.
Office Space For All Sized Companies
Our Nottingham office spaces offer numerous open communal areas that provide abundant opportunities for cultivating your office culture and creating a modern, relaxed atmosphere that is shared by all tenants.
Whether you're a startup, medium-sized business, or enterprise, we have a range of office spaces to meet your growing needs and support your success.
Home From Home
"employees who work in environments with natural elements report a 15 percent higher level of well-being, are 6 percent more productive, and 15 percent more creative overall."
The presence of natural light, plants, and fresh air can enhance employee satisfaction and productivity. This is why an increasing number of workers and employers are searching for office spaces that provide access to outdoor areas, where individuals can relax and reconnect with nature.
Oldknows Factory features an outdoor graffiti wall that serves as a source of inspiration for all, along with a garden that includes tables and seating.
Book a Tour With Us
If you are in search of office spaces that come with versatile lease options, remarkable facilities, and easy access to transportation links, then take a look at our available spaces. You can also contact us right away to schedule a tour!