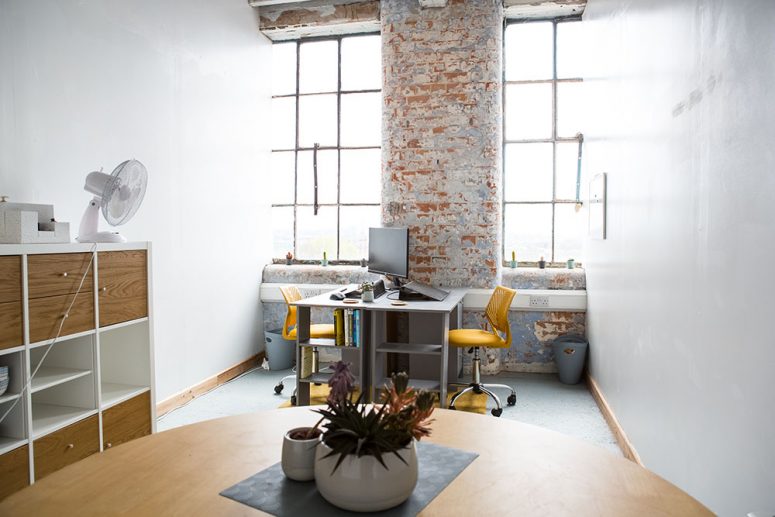 For medium-sized businesses, finding the right office space in Nottingham can be a game-changer. It is crucial to have a location that not only accommodates your present needs but also provides room for future expansion.
If you're a medium-sized business seeking to establish a strong presence in Nottingham, look no further. Our high-quality office spaces, located in the heart of the city, offer the perfect environment for your business to flourish and thrive.
Tailored Spaces for Enhanced Productivity
We understand the importance of practicality and productivity in a work environment. Our office space in Nottingham is meticulously designed to meet the specific needs of medium-sized businesses. With a range of sizes and layouts available, you can choose the space that suits your requirements.
From private toilets and kitchenettes to showers, our units offer convenience and comfort for your employees, allowing them to focus on what matters most—driving your business forward.
Impress with Professional Meeting Spaces
At The Oldknows Factory, we recognize the significance of client interactions and effective communication. That's why we provide well-equipped meeting rooms that can be booked to ensure productive discussions and leave a lasting impression on your clients.
Whether it's a small team meeting or a large presentation, our meeting spaces are designed to cater to your needs, facilitating seamless collaboration and fostering stronger client relationships.
Industrial Style Spaces: A Unique Edge
If you're searching for something truly distinctive, our industrial style spaces offer a refreshing alternative to traditional office environments. The Oldknows Factory combines the charm of history with contemporary design, providing an inspiring backdrop for your business operations.
These office spaces in Nottingham are perfect for creative industries, startups, and companies looking to make a bold statement. Enquire now and embark on a tour to witness the unique charm and potential these spaces hold.
Location Advantage: Nottingham's Vibrant Hub
Choosing the right location for your office is paramount to your business's success. Nottingham, a vibrant and dynamic city, offers numerous advantages for medium-sized businesses. With a rich history and a thriving business scene, Nottingham provides a fertile ground for growth and networking opportunities.
Our office spaces, strategically situated in the heart of the city, ensure easy accessibility for both employees and clients, making it a desirable location for your business.
Supportive Community and Networking Opportunities
One of the key benefits of being part of The Oldknows Factory is the sense of community and networking opportunities it offers. Surrounding yourself with like-minded individuals and businesses can foster collaboration, spark innovation, and open doors to new partnerships.
With an array of businesses operating within our spaces, you'll have ample opportunities to connect, share ideas, and grow together.
Flexible Lease Options and Transparent Pricing
We understand that businesses have diverse needs and requirements. To cater to these varying demands, we offer flexible lease options tailored to your business objectives. Whether you need short-term arrangements or long-term commitments, we have you covered.
Our transparent pricing ensures that you have a clear understanding of the costs involved, allowing you to plan your budget accordingly and eliminate any surprises along the way.
Choose Oldknows Factory For Your Office Space in Nottingham
Expanding your medium-sized business into a larger office space in Nottingham is a significant step towards unlocking its full potential. With our high-quality office spaces in Nottingham, you can create a dynamic and inspiring environment that fuels productivity, impresses clients, and nurtures growth.
Whether you're in need of practical facilities, unique communal spaces, or access to professional meeting rooms, The Oldknows Factory provides everything you need to establish your business in this fantastic city.
Embrace the opportunities that Nottingham offers, and take the first step towards a brighter future for your medium-sized business today!