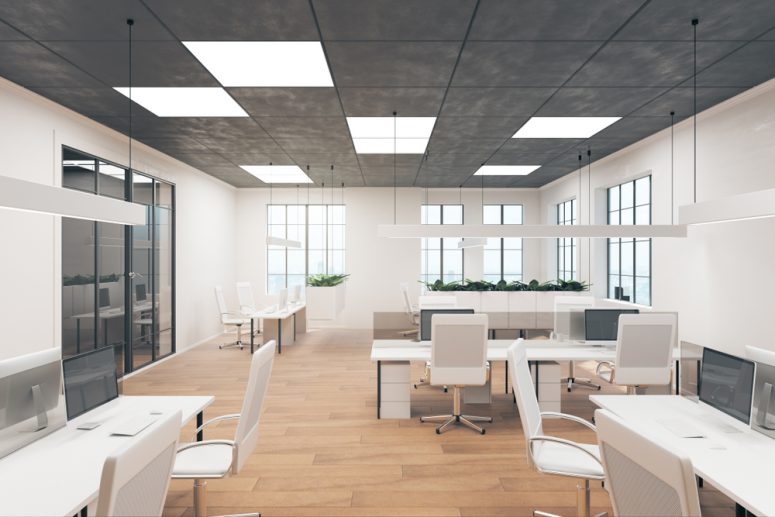 If you are planning to open a new business in a space that has not been previously used or you are thinking to transform your existing office space that may have been dormant during COVID regulations, then the best way to do so is by incorporating different lighting ideas that would instantly brighten up your office space. This involves creating the best electrical networks and connections as done by the electrician. Also, the electrician will keep all the appliances in proper condition by regular maintenance.
However, this is not a simple task as it may seem. It requires planning and proper implementation to receive the final image that you might have created in your mind. Moreover, they are also familiar with the latest lighting trends going on in the market that you can install in your office to brighten it up.
Using Smart Lighting Methods Within Your Office Space
If your office has little or no amount of natural light coming in, then the electrician will suggest you imitate the natural light effect by installing smart lighting choices. For this, he will install bright lights that will help brighten up space without causing eyestrain and are also cost-effective saving your energy bills. He might install a few LED wall lamps that are famous for producing natural warm light. The electrician can guide you about the types of light you choose like the LED strips, bulbs, and tubes.
Lighting That Compliments Your Office Space Furniture
The electrician will first examine your whole office décor and then will install lighting that complements and enhances the overall office décor. He will make use of lamps rather than overhead lighting. A floor lamp can be considered as a stylish yet effective way of illuminating the office area in natural light effect way. While working in the office sometimes you need focused light for your desk only. For this electrician will install task lights beneath a shelf placed over your workspace area.
Recessed Lighting Opportunities
There is one more technique of brightening up your office equivalent to natural light effect and that is recessed lighting. Using this technique, plenty of even and overhead lighting is installed throughout your workspace that enhances office appeal also. Other than the typical benefits of increasing brightness within the office, such as overall workload increase, motivation and happiness for employees, there are also amazing aesthetic benefits with recessed lighting.
Office Spaces To Rent Nottingham
The Oldknows Factory oozes uniqueness and industrial chic. Whether you're a young professional, an entrepreneur or an established business looking for the opportunity to expand, then you should definitely be considering one of Nottingham's inspiring landmarks. The old lace factory boasts a range of facilities and amenities to inspire your productivity. With a variety of open communal areas, there is ample opportunity to build your office culture and establish a relaxed modern vibe, shared by all our tenants.
For further information on our office space for rent in Nottingham, contact Oldknows Factory today. Our team will be happy to assist you, offering a service based on your requirements, such as team size, daily functionality and more. Join our creative and innovative community, boost morale throughout your workplace and take advantage of the unique structure and style.