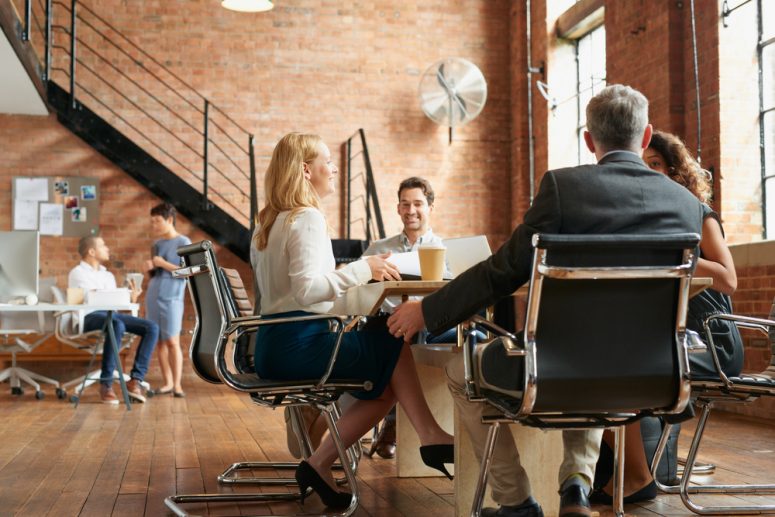 The pandemic has permanently altered how we think about offices – as companies reassess their real estate needs, it is bound to have a lasting change in the modern organisation.
For further information on our office space for rent in Nottingham, contact Oldknows Factory today. Our team will be happy to assist you, offering a service based on your requirements, such as team size, daily functionality and more. Join our creative and innovative community, boost morale throughout your workplace and take advantage of the unique structure and style.
Office Space After The Pandemic
COVID-19 has fundamentally challenged and changed the way we, as a global workforce, interact, socialize, and collaborate. Flexible working practices, including working from home, have been readily adopted as the coronavirus pandemic has forced a trial run of remote working for industries, businesses, and individuals across the world. As a result, sentiments towards office space, its value, role, and contribution to the operation of daily work tasks are now being re-evaluated by employees and employers.
While the pandemic has accelerated the shift towards integrating flexible workspaces into corporate real estate portfolios, the fear that the office will lose its relevance is not realistic; rather than becoming obsolete, it will become an increasingly valuable asset in facilitating collaboration and driving business growth.
Flexible Working
Many tasks can be accomplished remotely without a significant drop in productivity or quality. While virtual conferencing and teleconferences can provide an intermediate solution to in-person interactions and meetings, over time, face-to-face interaction is required to facilitate collaboration, build relationships, solve complex challenges, and generate ideas.
Most employees, especially those with long commute times, or those that intrinsically travel a lot for their field of work, appreciate having the flexibility and autonomy of having the choice of where and when to work.
Companies Reassessing Their Office Needs
While many companies still want the collaborative atmosphere that the physical office provides, they also desire the advantages that flexible practices offer to support remote working for their employees and clients. That being said, the purpose of an office as a space where people can meet, collaborate, share ideas, and nurture innovation is still vital for many businesses. As companies reassess their real estate needs, the function and role of office space is changing; shifting away from a productivity-based model, the office role is evolving to focus on the people – its values comes as a hub to facilitate meetings and gatherings. And this shift isn't industry-specific.
From 'traditional industries' such as finance or law, to more creative industries like art & design, communications, advertising, or media, all are rethinking how the office can positively impact their business. With this changing function of the office space, traditional leases with long rental periods are coming into question, and companies are turning to lease agreements that provide more flexibility as a solution to supplement their traditional real estate portfolios.