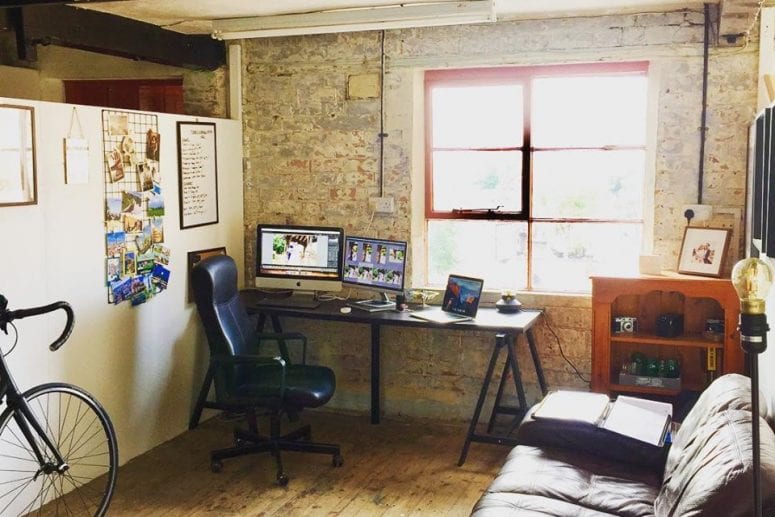 Regardless of size, from large to small, all businesses face the pressure of maximising on efficiency. The space for employees operations will have a huge effect on their general productivity and happiness. As such, it's important for office managers to spend some time creating an office that sparks creativity and efficiency.
Successful businesses inevitably grow and expand, but even the smallest of offices can benefit from some chances. Even minor adjustments can keep an office feeling few and new for employees. Not only cosmetic, but also boosting efficiency with correct storage systems, furniture placement and declutter.
This article by Oldknows Factory will cover a few methods on how to optimise your office space. We lease office and creative spaces at extremely competitive prices. Get in contact with us today and speak to our friendly team for more information.
Storing Files
We want you to close your eyes and imagine an office space with to-do lists, post-it notes and unordered files. Sounds stressful, right? We think so too. This cluttered approach can reduce productivity, due to spending time checking through scattered information. Not to mention the cramped feeling it can cause for employees.
Thankfully, we have a few suggestions. Technology is a wonderful thing and the internet has plenty of ways to help optimise an office setting. Software like Trello, a board posting application that can be used to share notes, requests and objectives. This instantly declutters an office space, removes the need of filling a desk with notes that become lost as time passes. If Technology isn't an option, a good old fashioned whiteboard can fulfill a similar role.
Maximise Light & Open Spaces
Scientifically proven, natural light is a mood booster. With the average office job spacing over a 9 til' 5 period, most employees will spend most of their time indoors. An office that is well-lit with natural light, as well as having good airflow will inevitably provide better results. This can be done by removing items away from windows.
Let The Nature In
An office devoid of pictures, accessories and any elements of a 'human touch' is a spoil for productivity and creativity. An easy fix is to add a few plants and indoor trees around the office. Humans are hardwired to be drawn to nature: recent studies have found that plants in the office can boost productivity, as well a whole heap of other benefits.