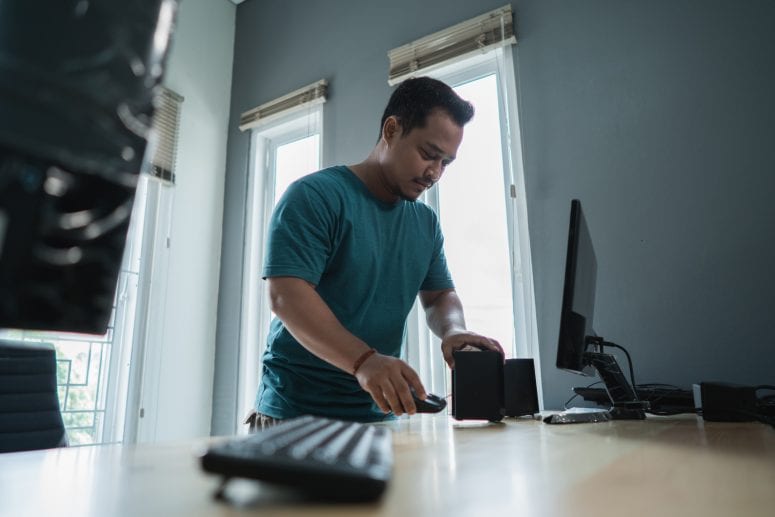 When setting up a new office – or sprucing up an old one – use this checklist to keep track of the technology, office furniture and supplies you may need. Whether you're equipping your first office or just re-stocking your current one, this checklist will help you determine and track which furniture, equipment, technologies and supplies you need to help your business run more smoothly. Making sure you have everything required to run an office will save time in the near future and create a professional look for visitors and employees.
If you are seeking enquiries on office spaces, be sure to contact our friendly team at Oldknows Factory. We offer creative and office spaces at competitive prices and provide a great service, backed by years of experience within the industry.
What Office Furniture Do I Need?
A straight forward category in terms of the functionality and the purpose it serves, furniture may be overlooked in some circumstances. Every piece of furniture within an office serves a purpose and practicality. Some examples go as followed:
Desks
Chairs
Bins & Recycling Bins
Desk Dividers
Coat Racks
Bookcase
Filing Cabinets
As you can see, every item listed has a function that either has a form of storage and organisation or eases employees work strain.
What Stationery Does My Office Need?
A category that can range vastly, office stationery can increase productivity times with the correct equipment. Stationery is an essential part of any well functioning office. Some items include:
Pens
Notebooks
Scissors
Staplers
Headed Paper (With the offices address)
Envelopes
General Paper
Filing Equipment
Tape
As mentioned, stationery is a vast category and will depend on the type of business being run.
What Technology Does My Office Need?
Technology is a major part of what makes an office function. Without the use of computers, the internet and telephones, completing daily tasks would not be possible. Consider these options when setting up an office:
Computers
Computer Accessories (keyboards & mice etc)
Correct cabling
Printers
Telephones
Internet
Photocopier
Correct Software (MS Office for example).
What Facilities Does My Office Need?
Admittedly, a requirement for practically any business, not just an office, these facilities are the base of all functions. Without the items listed, business would either struggle in function, keep employees happy or simply not pass legal requirements.
Lighting & Heating
Fire Extinguishers
First Aid Kit
Food Storage
Drinking Facilities & Supplies
Gas
Energy Connection
Fire & Security Alarms