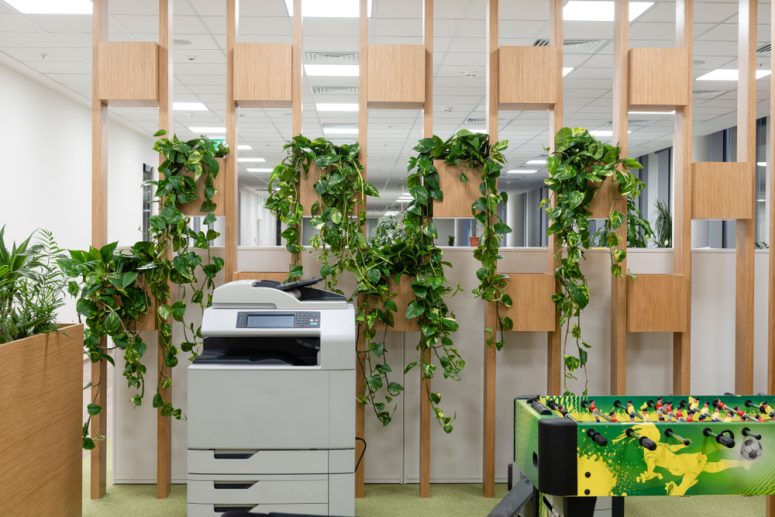 Office amenities have significantly evolved in recent years. They've become more advanced, offering value, comfort and even entertainment to help employees relax from work. You may be familiar with Google's unique office amenities as they've been the topic of discussion on various trusted websites like Forbes, Business Insider, and more.
Today, many workers expect to have a more ideal office space filled with amenities that promote wellness, happiness and morale. Afterall, the average person spends approximately one-third of their life at work. That is why many organisations have been relocating and finding new contemporary office space to rent Nottingham.
Some of the most common amenities include an open plan kitchen/coffee bar, game areas, beanbag stations, an on-site gym and more. Whilst these are valuable to employees in terms of unwinding, there are amenities that can boost productivity as well.
It's important to note that not every single cool or relaxing amenity is suitable for your business setting. When upgrading your current office or searching for a new office space to rent Nottingham, you will need to ask yourself what amenities you will need for you and your team to perform their best.
Now, let's take a look at some of the amenities you should consider adding to your office space to rent Nottingham in order to boost employee productivity.
1. The Basics: the Internet of Things
The internet of things refers to the network of physical devices, electronics, software, and connectivity options within an office environment.
Employees want access to reliable, high-speed internet that can be accessed throughout the entire office space/building. This allows for increased flexibility and employees being able to complete their work in a number of settings. Offering reliable internet access means providing more freedom and convenience.
Streaming music and mobile connectivity to office tools are also crucial components to consider when increasing productivity in the workplace. Oldknows Factory offers free high-speed internet for all office space to rent Nottingham, making things much easier for tenants.
2. Dedicated Spaces for Creativity and Brainstorming
Many jobs can be intellectually taxing and require a great deal of concentration as well as creative energy. This has resulted in many organisations searching for creative office space to rent Nottingham, as the demand for creative spaces skyrocketed when Millenials began to enter the workforce.
Organisations like Beats Electronics took brainstorming sessions to a whole new level by creating rooms with whiteboards for walls. Some organisations even add features like basketball hoops, darts or video game systems for when employees need a break or are struggling with creative block.
There's no set in stone way to execute the perfect brainstorming space. However, if you are searching for a new open plan office space to rent Nottingham, try to envision your preferred amenities throughout the space whilst also asking employees for their suggestions.
3. Wellness Programs
One of the most effective ways to retain and attract new employees is by having an on-site fitness centre and showers. Athletic Business found that fitness facilities in the workplace actually "increase productivity, improve employee morale, and decrease absenteeism".
Finding time to work out can be a struggle when working full-time, especially for those who commute. There simply is very little time in a day. Helping your employees reap the benefits of exercise will, in turn, make them happier, more productive workers.
If you're a start-up or medium sized business and simply do not have space for an entire fitness centre, then maybe incorporating some treadmills or elliptical cross trainers near employees' desks will be beneficial. You don't need a great amount of space to add valuable amenities, you just need to use the space you have wisely.
Many employers include a 'wellbeing zone' where employees can carry out activities such as yoga, massages and stress management coaching. Oldknows Factory's units include private toilets and showers, making this completely doable.
Furthermore, there are some companies such as Google who focus more on recharging, with their famous addition of "nap pods". You don't have to include futuristic recliners, dedicating an area to relaxing or napping is still enough to invest in employees' mental wellbeing.
4. Access to Food Options
Many employees' main priority when deciding on a job is the location and whether there's access to food options. Afterall, food is vital when it comes to productivity and overall energy. This need for convenient food options has led to organisations relocating.
That's why it's important to consider what restaurants, cafes, corner shops and/or supermarkets your organisation will have access to when searching for an office space to rent Nottingham. The Oldknows Factory prides itself on its proximity to the city centre, with plenty of food options surrounding the building.
With the rise of multi-use developments that incorporate office spaces, it's becoming easier for organisations to provide their employees with plenty of food options. For example, the Oldknows Factory's offices include an entire kitchen and bar area, allowing employees to store and cook up their own lunch.
5. Outdoor Areas
The physical environment of an office has a significant impact on employees. The Global Impact of Biophilic Design in the Workplace's findings show that "employees who work in environments with natural elements report a 15 percent higher level of well-being, are 6 percent more productive, and 15 percent more creative overall."
Elements like high levels of natural light, plants and fresh air all contribute to employee satisfaction and work ethic. That is why many workers and employers are seeking office spaces with an outdoor area where everyone can decompress and reconnect with nature.
Oldknows Factory's office space to rent Nottingham includes an impressive outdoor graffiti wall for everyone to admire and get their creative juices flowing as well as a garden with tables and seating.
Office amenities continue to be valuable for employees, resulting in a boost in productivity and overall wellbeing. Additionally, it's essential to be strategic when designing amenity spaces and take in numerous factors such as location, sound levels, etc.
Office Space to Rent Nottingham
The Oldknows Factory is full of industrial charm and is a melting pot for businesses and creatives alike. Our office spaces boast a range of amenities to inspire your productivity. We offer office space to rent Nottingham for start-ups, medium businesses and enterprises as well as creative spaces for artists.
Our units come complete with a bar/kitchen space, free high-speed Wi-Fi, an open plan office and more. Kit out your communal spaces with pool tables and air hockey or build out an alternative relaxing work space, the choice is yours!
If you're looking for a space with flexible leases, fantastic amenities and various transport links, check out our available office spaces or get in touch with us now and book a tour!