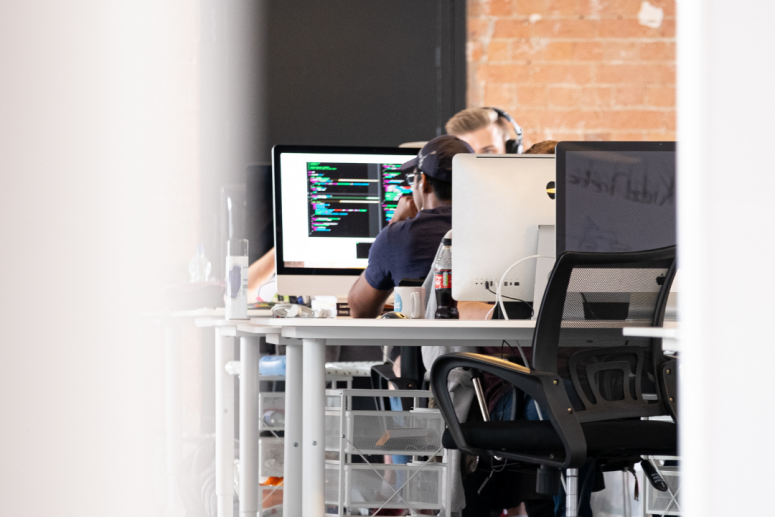 So, you're one step closer to expanding your business and renting your dream office space. The real question is though, what do you wish for the future? The last thing you want is to find out that certain facilities you would have liked to use aren't available to you. Or maybe you didn't expect the rent to increase per year. There are many problems that entrepreneurs run into when deciding what office space to rent.
In this blog, we've put together all of the questions to ask when leasing office space.
If you're looking for office space in Nottingham, why not take a look at the Oldknows Factory?
What is included in the lease?
This is one of the most important questions to ask when leasing office space. Some buildings will include different facilities and services which might cost a little extra. This could include utilities, office furniture, equipment and more. You might want to ask whether you can get these services at an additional cost, or if you have to pay for them at all. You might be able to have access to a bundle of services for a cheaper price, if you would like your staff to have the best experience.
Who is responsible for maintenance and repairs?
Typically, the landlord will be responsible for maintenance and repairs of the building, however, this is not always the case. You will need to ask the landlord if you will be responsible. If you are worried that you may not be able to afford this, you may want to find somewhere else. You need to make sure that this is one of the questions to ask when leasing office space as maintenance and repairs costs can be high and usually need to be dealt with immediately.
Get to know your landlord
You may learn valuable information by knowing who your landlord is. If you don't meet him through the process, why not ask other people who rent out their spaces? You could get a good insight into whether they get repairs fixed quickly or if they're a good person to work with etc.
At Oldknows Factory, the landlord takes pride in the way that he has made a community of businesses by featuring open, communal spaces where people can communicate.
Will my rent increase at any point?
Unfortunately, rent can increase in some cases. You will need to find this out before you go for the office space to avoid paying higher rent than expected in the future. You will be able to find all the details in your contract or via your landlord about this. Sometimes rental increases are set for specific amounts. In contrast, some may not specify how much the rent will increase by. This is one of the most important questions to ask when leasing office space, as you don't want to come across any additional costs that you didn't know about.
Will there be enough room for all of your employees and growth?
When thinking about how much space you need, you need to consider whether there's enough space to accommodate yourself, your employees and any visitors you may have. In addition to this, if you plan on growing your business, you will need additional space. Ideally, your employees need to feel comfortable, which means giving them a space that they can fully utilise without feeling cramped. In the UK, we're going in and out of lockdown too, which means socially distanced offices are a must to ensure everyone's safety.
Are there parking spaces?
Parking can be essential to your employees as it means that they won't have to pay additional costs for travelling. This is especially important in busy inner city areas, where parking in public car parks can become very expensive. You'll need to find an office space that offers parking for your employees, clients and visitors.
Oldknows Factory has offices that have parking opportunities. Just reach out to us to find out more.
Are there penalties for ending the agreement early?
You may find that you unexpectedly cannot afford the rent for a particular month especially if this is your first time getting an office space. In these situations, you may feel the need to leave your lease early which could potentially include additional charges.
Thank you for reading our blog 'questions to ask when leasing office space'. If you're thinking about renting office space in Nottingham, why not take a look at Oldknows Factory today?