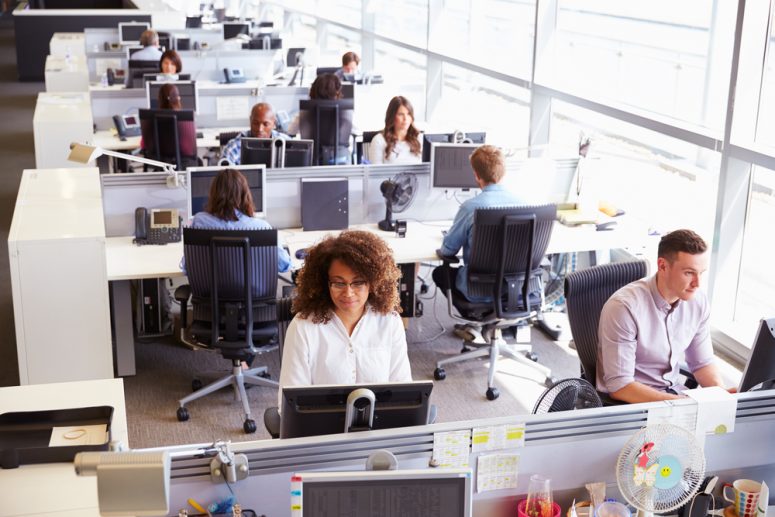 Over the pandemic, we have all made changes to the way in which we live, one of them is where and how we work. This drastic change that we have adapted to has given most of us the opportunity to work from home more. 32% of the population now work from home, but is this for the best? There are lots of benefits from working in an office including collaboration, enhancing company culture and boosting productivity. In this blog, we will discuss all of the ins and outs of hybrid working and how the population feel about it.
If you're looking for office space in Nottingham, take a look at Oldknows Factory today.
What is the definition of hybrid working?
We have had to experience many new changes since covid 19, one of them is hybrid working. Putting it in a nutshell, hybrid working is a flexible working model which gives employees the option to work from a variety of different locations, whether that be from a cafe, from the office or from home.
This new form of working has been made a trend since the beginning of the pandemic and the idea of flexible working has been great for some. Due to this change, employees have reaped the benefits of flexibility autonomy and new forms of collaboration. Although hybrid working has only just become a trend, the idea has grown in popularity over the last decade.
What are the benefits of hybrid working?
There are many benefits to hybrid working, some of which are listed below:
More opportunities for hiring talent
If you allow hybrid working, it means that you have the opportunity to hire people from all around the world. This means that there are more opportunities to hire talented people in your workforce.
Increased productivity (In some cases)
Some people find that working away from the office means they can work in peace – there are no office distractions. This can be especially true for people in higher positions who consistently have to answer questions and get given additional tasks. Working from home gives you the opportunity to solely focus on your current task and answer questions when you've finished the task you're on. Although this is true sometimes, heightened productivity isn't always the case. Some people feel more productive in an office, where they have more resources, easier communication and a space to think solely on their work.
Job satisfaction
Giving your employees a sense of freedom can improve their job satisfaction and therefore, overall wellbeing. Due to this, employees will feel like they have more control over their working schedule and life at home. Having this option offers up more opportunities such as having the option to go to the gym after work – instead of using the time travelling from place to place.
What to consider when transitioning to hybrid working
If you're looking for office space to rent in Nottingham, why not take a look at Oldknows Factory today?
Can you trust your employees?
The hybrid working option only works if the employer can trust their employees. As an employer, you will first have to trust that your employees will complete their work. Likewise, employees will have to trust that their employer will let them manage their workload in a way that suits them.
Will you be able to communicate sufficiently?
To make hybrid work successful, you need to make sure that you have a model in place which caters for good communication. When good communication plans aren't in place, it can be damaging for a business. Problems such as poor information flow and knowledge gaps between employees in the office to working elsewhere.
Awareness of wellbeing and mental health problems
When you aren't seeing your employees every day, it can be unclear how well they're doing physically and mentally. In addition, the isolation that you experience from being at home can lead some people into a state of loneliness. If you do choose to go hybrid, consider putting practices in places such as providing mental health support for staff or implementing a good mental health and wellbeing policy.
Thank you for reading our blog 'What is hybrid working?'. If you're looking for office space to rent in Nottingham, why not take a look at Oldknows Factory today?