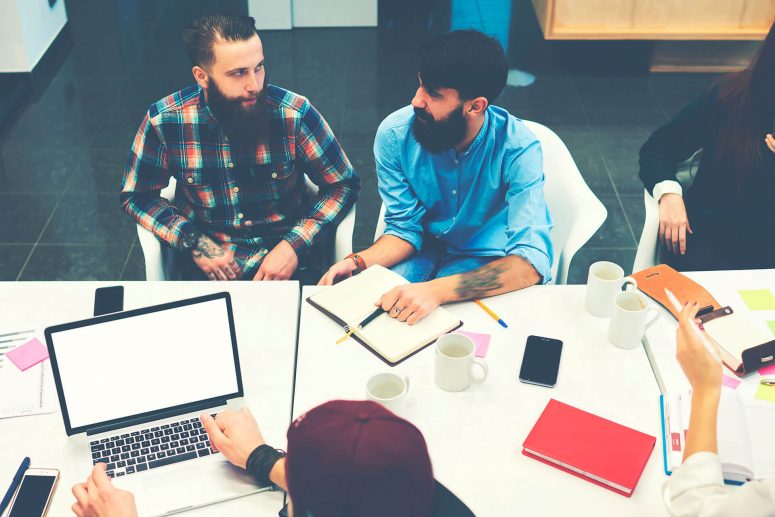 Communication is very important in any organization. The benefits of communication are endless, yet some of us don't know how to include it into our own workplace. Having effective communication has the ability help a business succeed, but it can be difficult to implement it, especially for people working from home. In this blog, we will discuss why is communication important in teamwork and we will also discuss how to improve communication within your workplace.
If you're thinking about getting an office space in Nottingham, get in touch with Oldknows Factory today.
Why is communication important in teamwork?
As a working person, you must never underestimate the power of effective communication and teamwork within a business. If you communicate in the right manner, your team will share a common purpose that will help your project grow and ensure that goals are reached. In addition, friendly communication between team members will also help to develop a sense of belonging and strengthen certain relationships. Having friendly communication will also encourage employees to speak up if they face any problems and make their opinions feel valid within the team. Powerful relationships can be made in the workplace, but strong communication is essential in making sure that this happens.
To make team efforts shine, maintenance of the team including learning, engagement and positive reinforcement is needed. Maintaining positive communication throughout a working environment can be the difference between a succeeding workplace and declining to failure.
How can you create effective communication within a team?
Have communication goals
This might seem silly at first, but it's crucial in encouraging your team to communicate properly. You can develop goals to enhance mutual understanding and great collaboration. You can also identify challenges to your team's communication to help you see where your communication could improve. You can either use your communication goals to focus on specific actions or general objectives.
Dedicate time to communicate
Setting time aside in meeting to collaborate together can be a great way for employees to bring up any problems that they may have. As well as this, it can be a great way for the team to build trust between each other. You can use this time to discuss work related tasks, similarly, you can use this time to discuss anything else. It may also be a good idea to use this time to participate in games or team building activities to help build trust within a team.
Having an open workspace
Having an open workspace, where team members can discuss anything they need straight away makes good communication much easier. Working from home can be great sometimes, but staff should have the opportunity to choose a space where they can work effectively without any distractions.
If you're looking for an open plan office space in Nottingham, take a look at Oldknows Factory today.
Be straightforward in communication
If communication is vague and misunderstood, it could lead to faulty work and blame being passed around. Make sure that when you communicate you speak clearly and explain everything in a straightforward manner, even if you think that the person you are talking to will understand. Your team shouldn't have to guess what they're meant to be doing or misunderstand your desired outcome.
Be respectful
Respecting your team's time and feelings is important to help build a positive work environment. This doesn't mean that you can't give constructive criticism, it simply means that when you do, you do it in the right way- respectfully.
Thank you for reading our blog 'Why is communication important in teamwork?' If you're looking for open office space in Nottingham, get in touch with Oldknows Factory today.